How I Finally Raised my Coinbase limit to $1,000.00 (How to raise weekly Coinbase Limit stuck at $100 or $250)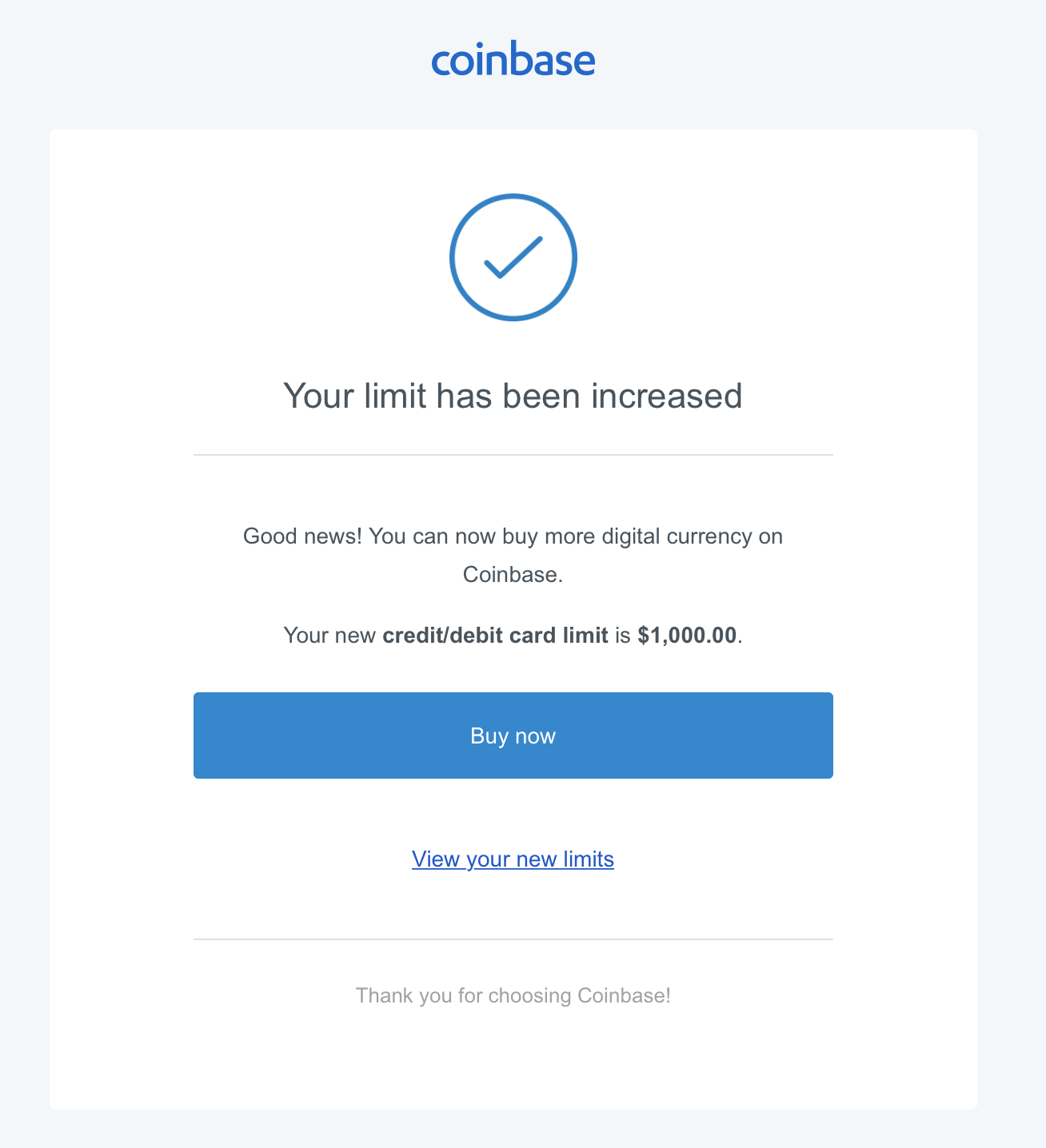 How to Raise your Weekly Limit with
Coinbase
:
1. Verify as many documents as you can. Passport, drivers licence, government ID, phone #, etc. Give them everything they ask for.
2. Make a lot of transactions. Constantly max out your weekly limit. Multiple times a week. Let them know you're serious.
3. Log into their website! Don't just use the phone app. This was my biggest error. I have been using
Coinbase
for almost a year, and they kept me stuck at a stupid $250 limit for 6+ months. I only raised my limit to $1,000 by logging into their website just recently (if you're logged in automatically, log out and then login again)
Now let me say this: I don't suggest using
Coinbase
unless you're desperate. There are cheaper exchanges out there.
Quadriga
Binance
Kucoin
Cryptopia
Coinbase
is great for getting in quick and buying up LTC, ETH, or BTC during dips, but they have large fees, which add up.
So let's say you just want to get your foot in the door and don't care about the 'penalty' of using
Coinbase
and you just want the speed of it. Well, that's great, but you still have to raise your weekly limit ASAP.
I am not sure what the max limit is for
Coinbase
, but my friend said he has a $5,000 limit.
If for some reason you're reading this and haven't signed up to Coinbase yet, you can sign up via this link here and get $10 in free Bitcoin:
https://www.coinbase.com/join/5a064d3ac7f50400bc8b2f6b